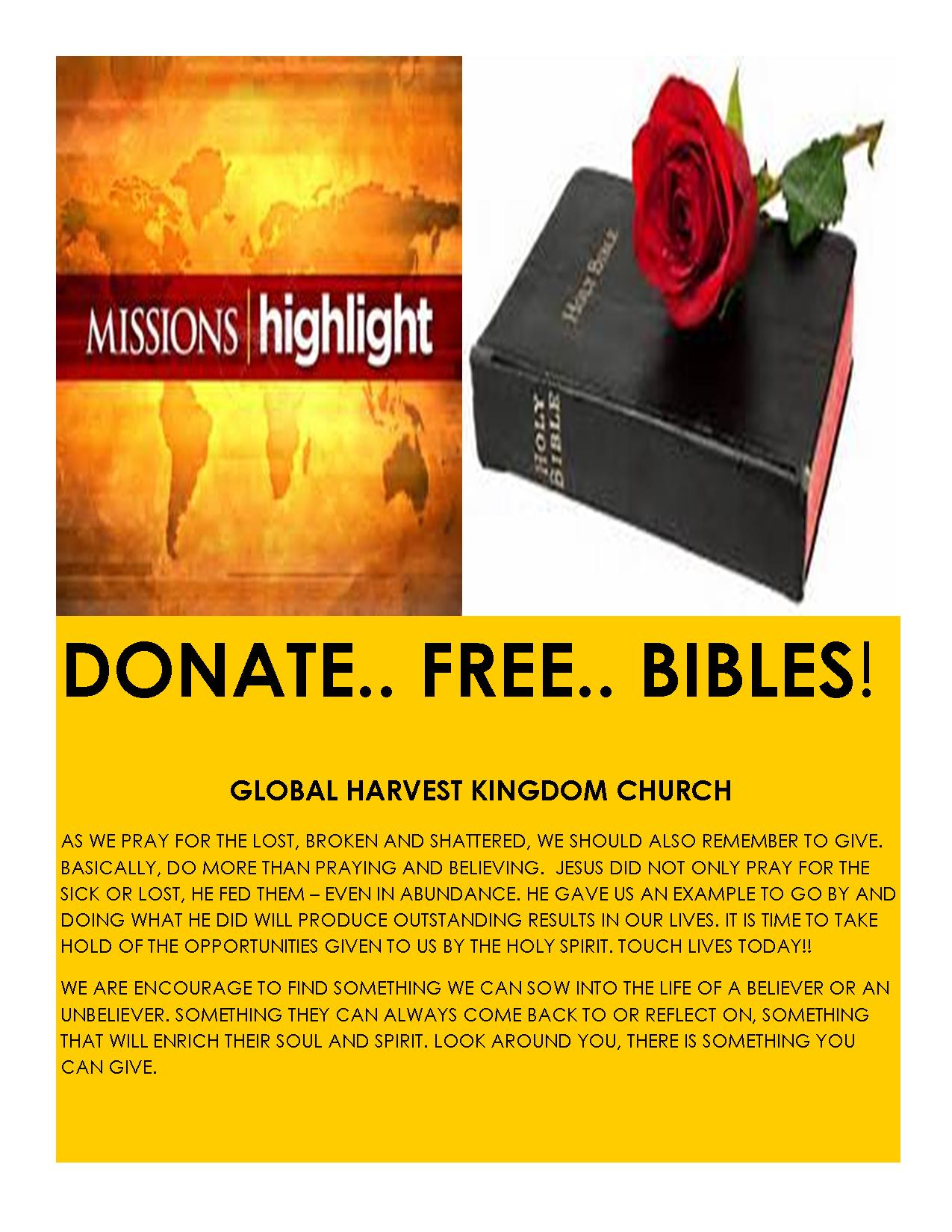 The Lord laid it on our hearts to give out free bibles and resources to International and Global Ministries. Bibles, and Baptismal supplies, are just some of them. These resources and bibles will be sent out to people as we are directed to minister, even as we go out to the nations to Evangelize them for the Kingdom of God. Not everyone who needs a bible or resources will receive them without your support, So, give as the Lord leads.
But Why?
As we pray for the lost, broken and shattered, we should also remember to give to the less fortunate. Basically, do more than just praying and believing. Jesus did not only pray for the sick or lost, He fed them – even in abundance. He gave us an example to go by and doing what He did will produce outstanding results in our lives. It is time to take hold of the opportunities given to us by the Holy Spirit. Touch lives today, even around the world, globally!!
We are encourage to find something we can sow into the life of a believer or an unbeliever to draw them to Christ. Something they can always come back to or reflect on daily, something that will enrich their soul and spirit. Look around you, there is something you can give, we are certain.
Support The Cause
If you would like to support this kingdom work, you can share this post, suggest more ways to reach the lost and those who really need these resources and/or donate online. Click here to donate to Global Harvest Kingdom Church International Ministry efforts. In the notes section, type: "donation for free bibles and resources".