T.K.O.
Timely Kingdom Objectives
(Intercessory Prayer Ministry)
We are vessels called out, with a mandate, chosen by God for such a times as this, who desire to grow in the knowledge of God's word, promoting a strong biblical lifestyle through prayer, prophecy, dance, worship, praise, encouragement, etc.
Helping the Body of Christ recognize who they are, whose they are as they learn to pray God's word, as His Word gives instruction, and biblical answers for life.
We desire to partner with churches, ministries, and share in worldwide revival, evangelistic efforts, deliverance, healing, etc, as we use the tools God gave us to connect the Jewish and Christians communities in the unity of faith in Jesus Christ.
Timely Kingdom Objectives (T.K.O.) is the prophetic intercessory prayer voice birthed from God's Anointed Ministries. T.K.O., covers our prayer events, conferences, products, etc.
We believe in the supernatural power of God manifested through the realm of prayer to heal, deliver, restore, revive, and set the captives free.
We wholeheartedly embrace the MANDATE from God in this season, to ACTIVATE, TRAIN, and PROPEL Believers to the next dimension of glory.
It is our responsibility to Pray. The Bible says, that man ought to always pray (Luke 18:1), and to pray without ceasing (1 Thessalonians 5:17).
HOW T.K.O Intercessory Prayer Ministry Functions

Jeremiah 33:3: "Call unto Me, and I will answer thee, and show thee great and mighty things, which thou knowest not."
As part of the TKO Prayer Team, we ask that all prayer warriors would be committed to faithfully pray each day for People of Gods Anointed Ministries, Global Harvest Kingdom Church, TKO Apostolic and Prophetic Ministry and the TKO prayer team (we suggest 30 minutes a day of prayer or more). Prayer directives are sent out, and weekly prayer session are ongoing, listing specific needs for People connected to these ministries and the world a broad. We will also notify intercessors regarding emergencies, which may come up. In such cases (and when the team or church is out ministering) we will request extra prayer. We have also put together an outline of scriptures to assist prayer warriors in praying the word over the ministries. Each prayer partner's petitions from a desperate and thankful heart will have great impact in extending the work of the kingdom of God:
"The earnest (heartfelt, continued) prayer of a righteous man makes tremendous power available "dynamic in its working" (James 5:16b, Amplified Bible)
PURPOSE OF TKO PRAYER MINISTRY
•To guard, keep safe, watch over and protect the ministry through intercession.
•To keep People of Global Harvest Kingdom Church, Gods Anointed Ministries, TKO Apostolic and Prophetic Ministry, and TKO intercessory Prayer Ministry prophetic and partners, family, and friends, and well as the leaders and their family safe and protected from harm and danger (Psalm 91).
•To protect and preserve the anointing and God's destiny upon TKO Intercessory Prayer Ministry, TKO Apostolic and Prophetic Ministry, God's Anointed Ministries, and Global Harvest Kingdom Church.
•To build walls and boundaries of protection around the ministry from the attacks of the enemy (hedge in).
•To be aware—to be on the alert! God is giving us the ability by His Spirit to discern the plans of the enemy and to spoil these plans through intercession.
•To pray for protection over the harvest and to call them from the kingdom of darkness into the Kingdom of God.
•To release truth, strength and life into the ministry.
•To maintain the anointing, integrity, health and character of the Kingdom of God within the ministry.
•To call forth all of the provision, finances and resources to fulfill God's vision upon TKO Intercessory Prayer Ministry, TKO Apostolic and Prophetic Ministry, God's Anointed Ministries, and Global Harvest Kingdom Church.
•To cause doors of favor to open with key leaders and Heads of State in each nation TKO Intercessory Prayer Ministry, TKO Apostolic and Prophetic Ministry, God's Anointed Ministries, and Global Harvest Kingdom Church travels in order to disciple nations.
•To have media coverage in every nation to maximize Kingdom influence globally.
•To have favor with man so true national transformation can occur.
"So I sought for a man among them who would make a wall, and stand in the gap before Me on behalf of the land…" ~ Ezekiel 22:30a
WHO CAN JOIN: TKO Intercessory Prayer Ministry… They must meet the FOLLOWING CRITERIA
You attend a church and have pastoral covering.
You have a heart to pray and sense a release from the Lord to pray for this ministry.
You have clean hands and a pure heart.
You are living free from all offense, unforgiveness and bitterness.
You desire to see His Kingdom come and His will be done.
~JOIN TODAY ~
Contact us:gam@godsanointedministries.com
Email us at: timely_kingdom_objectives@yahoo.com
Timely Kingdom Objectives
P.O Box 1101
Desoto, Texas 75123-1101
"Continue earnestly in prayer, being vigilant in it with thanksgiving." ~ Colossians 4:2
We are asking you to prayerfully consider becoming part of this prayer network to see His Kingdom come and His will done in the earth.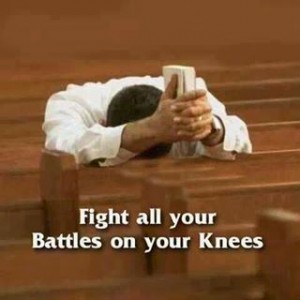 Complete The TKO Contact Us Form:
TKO INTERCESSORY PRAYER BLESSINGS
We believe that when you become a prayer partner with TKO Intercessory Prayer Ministries in taking the Kingdom message to the nations, the anointing, covering, blessings and fruit that God gives the ministry become yours also. Through your prayers, you can become an integral part of everything that God is doing through the ministry and receive the same reward—you become a joint partner in advancing God's Kingdom through everything we do!
The Priestly Blessing
"The Lord bless you and keep you; the Lord make his face shine on you and be gracious to you; the Lord turn his face toward you and give you peace." Numbers 6:24-27(NIV)
JOIN TODAY
Just send us an e-mail at: Contact us: gam@godsanointedministiries.com
Email us at: timely_kingdom_objectives@yahoo.com
Timely Kingdom Objectives
P.O Box 1101
Desoto, Texas 75123-1101
With the power of the Holy Spirit, we will see the portals of Heaven open up and Salvation, Deliverance, Healings, Miracles, Signs and Wonders take place throughout the Nations of the World. "
"We look forward to seeing the Kingdom of God advance, because of your obedience in joining with TKO Intercessory Prayer Ministry. Together we will take back what is rightfully ours in Christ Jesus."
"We are going to prepare the Regions and Territories in the Nations of the world, for the last day move of the Spirit of God!" Taking the kingdom back by FORCE!
In His Extravagant Love,
Pastors Rufus & Glenda Fields
Meet the "Visionaries"
Email us at: timely_kingdom_objectives@yahoo.com
"The Remnant"
Miracle Prayer: Saved from death – At the end T.K.O Miracle Prayer, Praise, and Testimonies Celebration!!!

Seeing and Experiencing the Supernatural Power of God!!!!
~
We all sometimes need a Miracle Prayer in our life, need to hear a praise report or testimony of the supernatural power of God. This posting will highlight some recent miracles that came through T.K.O intercessory prayer Ministry.
~
A Prayer for Miracles will follow the praise reports.
We cannot get a miracle answer from God through praying – if we as a people of God, don't pray!!! So, People of God, Let's Pray!!! The effectual and fervent prayers of the righteous avail much!!!
PRAISE REPORT FROM A FACEBOOK FRIEND. TO GOD BE THE GLORY!!!
Woman of God, I thank God for the prayers that you and your husband released on the prayer line last night. My husband took me to lunch today out of the blue, we talked for several hours, and got an understanding and are now we are back with on accord with one another in our marriage. I'm so happy that the devil didn't win in our situation. Thanks be to God we are indeed victorious. God bless your ministry. It is very powerful and very effective.
PRAISE REPORT FROM A TKO PRAYER LINE FRIEND!! TO GOD BE THE GLORY!!!
Victory, Prophet Glenda and Apostle Rufus! Victory in Jesus Name! Thank God for you both, for your obedience in praying for my daughter, who was dealing with great stress and anxiety! I must tell you, breakthrough has come! She said while you were praying, she felt something heavy break and lift off of her. To God be the glory! God stepped in right on time. She gained favor with the Dean of the university and the Dean over the department for her degree plan, and things immediately turned around.
PRAISE REPORT FROM A DEAR TKO PRAYER LINE FRIEND. TO GOD BE THE GLORY!!!
This is a Supernatural experience. I have been praying for years for the man of God in my life. I know that God did this miracle. My husband told me that God revealed to him that it was time for Him to stop fighting against what He has called him to do. It was simply amazing to see how God had taken his stony heart and turned it around for His glory.
The prayers you all prayed on the prayer line Tuesday night were so powerful. I know that they penetrated the enemies' camp, and shook up his plans. I was in extreme warfare all this week, as well. This is just the beginning of testimonies from our house. There are people that are healed and delivered and don't know it yet, because we are sharing the recording with everyone who comes our way. The prayers that you pray man and woman of God are still penetrating the spirit realm, you have a breakers anointing on your lives.
Jesus, Jesus, Jesus! I have even been able to forgive people at church and at work who I couldn't forgive over the years. Powerful words you both spoke into my life. Father God, I love you so much for setting me and my husband free. Lord, you know that I was so angry and bound up, and yes, I'm the praise and worship leader at my church and heads up the intercessory prayer group. Man and woman of God, I must say, He knows just how to reach us exactly where we are.
I have such an amazing praise report to share. The Lord told me to have you pray for my husband. It has been some great warfare happening in our lives, to the point where the enemy was trying to take over my mind, but God said NO! I chimed in Prophet on your Saturday prayer call, at the time when the Lord told you to have the men and women of God on the call to pray and go into the spirit realm, and get from the grip of the enemy every soul bound.
Last night I was at the church praying and the Lord told me to go home, it was around 11pm. When I got home my husband was sitting in the garage in the car crying, repenting and saying that he was tired of fighting the enemy on every hand, and he was ready to surrender his life to God completely. He stated that God had revealed to him the demonic spirit in that woman he was in a relationship with. So, much I could share, but I won't tell it all. He cried out to God for several hours and repented for the deeds done in his flesh. Thank you again man and woman of God for praying for us.
Please share this testimony to encourage someone else that may be on the verge of giving up in their marriage. There is power, wonder working, power in the blood of Jesus, their power, wondering working power in the name of Jesus. Continue to walk in obedience, rather you realize it or not, what God has called you both to do is working for the people of God in this season… stay on the wall!!!
PRAISE REPORT FROM A FACEBOOK FRIEND. TO GOD BE THE GLORY!!!
I have been using the anointing oil that you sent me and my knees are feeling much better than they did, I also started taking the herbs you shared with me and they are working wonders in my life… THANK YOU JESUS! I just want to say to anyone who may be sick in their body to please do not miss Tuesday night prayer on the prayer line. God is showing up in a supernatural way, and He is causing tumors to disappear, fibroids and cysts to vanish…creative miracles in reproductive organs…miraculous conceptions…cancellations of all sorts of surgeries…healing from chronic pain in the legs, knees, back, etc… Please people of God, get on the prayer call, and watch God move in your life…. Once again, thank you Apostle Rufus and Prophet Glenda, I speak God's favor without limitations over your lives!!!!
PRAISE REPORT FROM TKO POWER PRAYER LINE TODAY. TO GOD BE THE GLORY!!
Praise God I thank you Prophet Glenda and Apostle Rufus. After you both prayed for people who were having trouble sleeping, my husband walked into the room, for he was having problems falling asleep. Well after you prayed, for a sweet rest in the Lord, we both got really sleepy, I couldn't help it I fell asleep, with the phone next to my ear. We felt such a peace come over us that we fell sleep. We have not felt such peace in a mighty long time. I must tell you, we are still getting peaceful rest in the Lord. He wanted to tell you both that we enjoyed the prayer line the prayers were so beautiful Apostle and Prophet; we felt them all the way in INDIA, and we are forever grateful to God for the both of you. God bless you and your ministry….
PRAISE REPORT FROM TONIGHTS TKO POWER PRAYER LINE FROM A FACEBOOK FRIEND IN CANADA! TO GOD BE THE GLORY!!
Thank you Prophet Glenda and Apostle Rufus Fields for a beautiful and blissful prayer session tonight I and my family listened in tonight and some of what you and the Man of God were saying was for us. About the migraine headaches and anger (sometimes I feel like I'm going mad)…it happened to me for a few months and I was just praying for some relief. And my family was praying for my son he played football and soccer, he had hurt his knee and ankle, and the doctor wanted to operate, but the woman of God spoke of God's divine healing for migraines, knee and ankle injuries and I prayed with her using the anointing oil you sent and the doctor were astonished, and informed us that our son doesn't need an operation. As a family we were, really into the prayer. The only think I wish is that God grace your both to cover more than Tuesday Nights @ 7pm. I will be in prayer about it…
Thank you Prophet and Apostle Fields may the goodness of the Lord continue to Shower you, bless you, and favor you and your family, and may God also cover you and your family with the blood of His son Jesus Christ all the days of your life.
Me and my family are feeling so blessed right now! Can't wait for the next prayer line.
Have a blessed evening.
I Love you Prophet Glenda and Apostle Rufus 😘😘 😘😘 😘😘 😘😘
PRAISE REPORT FROM TKO POWER PRAYER LINE. TO GOD BE THE GLORY!!!
THE MAN OF GOD, PRAYED AGAINST ADULTERY AND SPIRITS OF CONFUSION THAT WERE DESTROYING HOMES AND BREAKING UP MARRIAGES IN THE BODY OF CHRIST. WHEN HE PRAYED, MY HUSBAND AND I FELT SOMETHING BREEAK OFF OF US… TODAY OUR RELATIONSHIP IS GROWING STRONGER AND WE ARE GETTING CLOSE AGAIN… THIS MORNING WE PRAYED TOGETHER FOR THE FIRST TIME IN YEARS…TO GOD BE THE GLORY!!!
PRAISE REPORT FROM TKO POWER PRAYER LINE TUESDAY EVENING.
THIS SISTER FELT THE SPIRITS OF DEPRESSION, ANGER, ANXIETY, AND BITTERNESS LEAVE HER AS WE PRAYED. SHE WAS DELIVERED AND HER FRIEND WHO WAS LISTENING WITH HER WAS IN AN ADULTEROUS RELATIONSHIP, SHE REPENTED AND GAVE HER LIFE TO THE LORD!! I RECEIVED THIS PHONE CALL IMMEDIATELY AFTER THE PRAYER CALL…TO GOD BE THE GLORY!!!
PRAISE REPORT FROM A FACEBOOK SISTER WHO WAS ON THE PRAYER CALL. TO GOD BE THE GLORY!!
Today I get on the Saturday prayer call you do with Ministry leaders and at the time I chimed in Prophet you were giving instructions about forgiving your spouse for adultery especially those who are operating in ministry.
Today, before church, in our early morning prayer, I was able to forgive my husband after he confessed to me what he had done. I released it and it seems as if I am able to love him once again. This could only be God!!!! Please keep being obedient to the voice of God in this season, you never know who He will have chime in at the right time!!!
PRAISE REPORT FROM A FRIEND. TO GOD BE THE GLORY!!
Hello Apostle and Prophet! Awesome news. I got my license renewed today for my group home that my husband and I started. Thank you Lord! I can finally provide a nice home to those with intellectual disability, and I am thanking God for the both of you! Woman of God you prophesied to me about things changing in my life in the month of April! Thank you Lord Jesus! I'm sharing this testimony with all my friends in Texas. They're in tears right, now! You are truly an awesome woman of God and Prophet!
PRAISE REPORT FROM A FACEBOOK FRIEND FOR TKO PRAYER MINISTRY TEAM. TO GOD BE THE GLORY!!!
Woman of God within the last two weeks I have received a financial breakthrough, finances have hit my account and doubled. I've been praying the prosperity prayers you shared with me, for release that you've shared through the word of God, and God is releasing it for me and my family. You shared that God spoke debt cancellation in your prayer time, and I'm so humbled and blessed that He keeps his promises over His word, to God be the glory. I thank God for you Woman of God for your heart is good as gold, true and pure of nothing but the things of God with all sincerity. You and Apostle have been nothing but a blessing to the kingdom of God, and I'm glad you're in my life!
PRAISE REPORT FROM AN APOSTLE AND PROPHET WE MINISTERED TO DAYS AGO! TO GOD BE THE GLORY!!
PRAISE REPORT FROM A FACEBOOK SISTER!! TO GOD BE THE GLORY!!!
My beloved Sister in Christ…you have held my hand, supported me, encouraged me but more importantly prayed me through the most challenging times of my life over the past few months and I am compelled to share yet another testimony of the faithfulness of God with your readers.
I have been pursuing a degree BY FAITH for the past two years and this, being my last semester, I could not see financially how I was going to finish it. Looking through my natural eyes, the doors were closed and the college was not prepared to work with me any longer. In fact, on 1st April they locked me out of my classes and gave me until the 19th April to settle the bill or be locked out permanently
I couldn't accept that God had brought me this far to abandon the plan now and so I spoke with my Professors and one of them told me until I was OFFICIALLY out of class, I could still attend. The other said he would open everything online to me to continue working. They did just that…..I kept working and taking my exams etc. and met all of the requirements because I KNEW God was working it out and had a plan. In fact, I even attended my graduation meeting and received my robe, invitations etc. – all of this with no money in sight. All I knew was that if I was expecting from God then I had to do what was required of me.
I continued to pay my tithes, gave my offerings and TRUSTED God every step of the way. I am here to testify that God opened a door for the $3400 bill to be paid and He did it via a route that I never would have expected. For that reason, He alone gets the glory, honor and praise for the miracle.
I want to encourage someone today to understand that God does NOT work in our time or within our limited boundaries. When we trust Him, we have to do just that…leave it to Him to do what He does best! Do what is required of you and watch Him work miracles on your behalf. If He has to bend rules, change policies and people to bring your deliverance, He will do just that! I have watched God use this period of my life for the greater good – I am a stronger Christian; my relationship with Him is closer than ever and my faith is stronger than it has ever been! God is faithful and He is a good, good Father, who loves us unconditionally. That simply means He will move Heaven and earth to give you His best!
Prophet Glenda, I thank you and your husband from the bottom of my heart for your obedience and willingness to minister in the way you do. It cannot be easy for you – but all I know is a reward awaits in your name!! I cover you in prayer! Blessings and love on you both!
PRAISE REPORT FROM A FACEBOOK CUZ. TO GOD BE THE GLORY!!
I received a phone call yesterday from my last contract job asking me if I was still looking for work and if so if I would like to work for them. Of course I said yes. I start working on Monday I am so happy, excited, thankful and giving God the glory. Thank you Jesus for answered prayers
God did not give you that business for you to fail. God does not set us up for failure. Do not give up on your business! It is a blessing from God and that is why the enemy is attacking it so hard. Seek God for directions as to how you are to move forward. The devil and your competition are hoping that you will quit but if you know that God is saying MOVE FORWARD then do just that! God is the one who helps us prosper and gives us the power to get wealth. SEEK THE LORD AND DO NOT GIVE UP ON YOUR BUSINESS!!!
I AM SOOO HAPPY FOR HOW GOD IS BLESSING HIS PEOPLE!!! THE PRAISE REPORTS AND TESTIMONIES!!! LORD YOU ARE AN AWESOME GOD!!! OH GLORY!!!
PRAISE REPORT FROM A FACEBOOK FRIEND. TO GOD BE THE GLORY!!!
Woman of God, I just wanted to share this praise report with you. I had two bills due and only had like half of the money and it was the last of what money I had. God told me to sow the money into the life of a prophet that helped me and my wife. He did it freely and did not ask for any money but God said to bless him because he blessed us. I was really wrestling with it because that was like the widow's mite; but I knew I had heard from God so I obeyed God. Well the night that I sowed the seed to the prophet, God blessed me with not just the money to pay the two bills but also money to pay for an upcoming medical appointment. That is what obedience to God in my finances did for me. I am glad that I obeyed God and sowed my seed into fertile ground as He told me.
PRAISE REPORT FROM A FACEBOOK FRIEND. TO GOD BE THE GLORY!!!
Hello apostle and prophet Fields. Since you guys prayed for us and walked us through this process in the last 30 days, we have breathed so much life into one another!!! We received a major breakthrough in our finances and or marriage that came that night and we are forever grateful to God for connecting us with your ministry!!! We shared your website and ministries with 4 other couples in our church, as well as with some friends, because what took place that night and over the past 30 days no one knew but God the Father… It is our prayer that God will bless you both abundantly for your labor of Love, I want you to know that I thank God for your life and example of true godliness!! Things truly have turned in our favor, praise God!!! Yokes broken off of us that was attacking us on all fronts, and God revealed it to the prophet, and she warred in the spirit realm for us, against everything the Enemy sent against us!! We are so grateful to God for you both!!!!
PRAISE REPORT FROM A FRIEND ON FB. TO GOD BE THE GLORY!! JESUS ROCKS!!!
Miracle Prayer: Healed of "ADD" – A friend of this ministry reported that a middle-aged man who had experienced symptoms of ADD since he was a child was healed in After Listen To The Prayer Call on Tuesday Nights @ 7pm CST. After listening to her playback the Tuesday night prayer line session. The man had been taking medicine for the ADD for several years. The man was giving his testimony at a Christian service at their church on a Sunday, a year ago and came back on Sunday and told them that He was still healed. He was sharing the Good News of the healing power of Jesus Christ with the church after receiving his healing, he heard the woman of God, the Prophet speak healing for many diseases, and she called out ADD, and he claimed his healing right then, the next day he told the church he was healed, and hadn't taken any medicine since, praise God!!! THIS MAN SAID IT HAS NOW BEEN A YEAR WITHOUT MEDICATION, and he THANKS GOD FOR YOU MIGHTY PRAYER WARRIOR FOR YOU OBEDIENCE TO THE VOICE OF GOD…. JESUS, JESUS, JESUS!!