Hello and welcome to "The Remnant Store".Here you'll find everything you need to meet your personal, professional and spiritual goals. Whether you want recent Rufus and Glenda Fields teachings, timely Kingdom Objectives products, TKO Apostles and Prophets Merchandise, Global Harvest Kingdom Church products, classic material, or books and music, we have it all right here. Take your time and browse our online store and get the Word of God delivered straight from the pulpit to your home!
We would love to hear from you, we build healthy relationships by networking, partnering with businesses, organizations, individuals, and collaborating to make an impact in the lives of people one life at a time.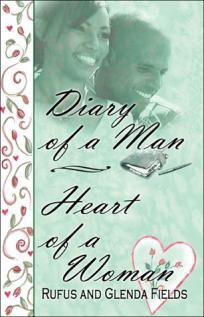 Price: $24.95
Product Description
Man doesn't really possess a physical diary where he pens his innermost thoughts, but he has many secret concerns, which are locked up inside of him….Does a woman really know what a man needs or desires? The heart of a woman is not solely about the brokenness of a woman but the issues and intimate concerns of a woman….Does a man really know what it takes to make her happy, satisfied, and fulfilled? We have removed the covers and revealed all of the hidden compartments of the innermost intimate details of a husband/wife relationship. The information shared is time-tested and offered with compassion, great understanding, and is based on the counsel of God's infallible word. We've also skimmed the surface of issues that preoccupy the mind of a potential husband- or wife-to-be, through a bonus section on singleness. It is our sincere prayer that you will find internal healing and true fulfillment!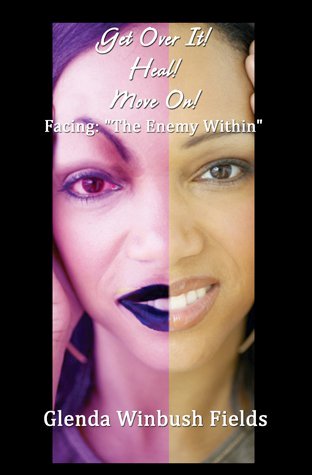 Price:29.95
Product Description
"This book consisting of memoirs is a blend of my personal approach with a vision of Gods covering, grace, power, purpose, and destiny unfolded throughout the pages depicting my life's journey. These memoirs unveil the truth about our internal enemy, our worst nightmare, our biggest critic; our self by exposing how Satan uses people, things, places, in our lives to distort the true meaning of why we are here on planet earth. It reveals his unknown and unseen strategies, woven in various stages of our life.
Do you have unresolved issues? Are you your own worst critic?
Do you know what God plans are regarding your life?
Exactly what are Satan's strategies? What are his schemes? What are his tactics?
We need to see the handwriting that is on the wall, the hidden things that lie within the innermost chambers of our heart, mind, and soul. We need to know not only the nature of the enemy of our eternal spirits, Satan, but also his schemes, strategies, and tactics. Knowledge of the devils methods will better equip us to discern the devil when he is at work in our lives, and to know better how to resist him and withstand his assaults. Our foremost rule of warfare is to know your enemy!However, since this memoir deals with the enemy that is within us, we need to know our self! The more you know about yourself, the more visible the enemy schemes, tactics, and strategies become to you; you will see how he affects your thinking, your actions, your behavior, your attitude, your purpose, even your destiny in life. You will get a clear understanding of what motivates him to do what he does, his intrinsic nature, his next move to destroy you, etc. This memoir allows one to go face to face with the enemy within, so that we are better are able to devise a means of counteracting his moves and defeat him, completely.
Well, the true enemy lies within all of us, and he has been catching us unaware. We need to recognize the power that we have by exposing him before it is too late, and this book of memoirs entitled, GET OVER IT! HEAl! MOVE ON! facing The Enemy Within, serves as a tool for your use, that you may recognize and expose the works of the enemy in your life, and live victorious as you fulfill your purpose and destiny on planet earth!"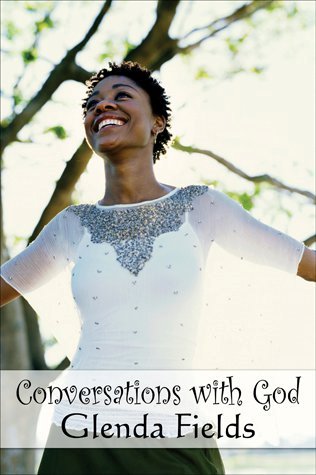 Price: $24.95
Product Description
Throughout history, women have shared common struggles, pains, hurts, joys, and longings for a deeper more passionate relationship with God on a more personal level. So as a woman and as a writer I have opened up my heart to you to show you how I have faithfully walked with God through battles and victory, through sorrow and celebration.
For every woman who has longed to spark and feed a holy passion with the Lord, I hope this compilation helps you to draw intimately closer to God. It is my desire to show you how to spend time with Him, love Him, receive His forgiveness, and even listen to His voice. Conversations With God will unleash the ability within you to surrender all unto the Lord, as a woman who has experienced brokenness shares her intimate conversations with her God. May you be challenged and encouraged by the writings in this compilation as my soul speaks to yours, and as they are joined together in the pursuit of an enduring, life-changing, passionate relationship with God!