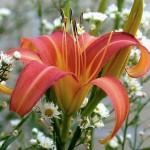 God's Anointed Ministries was birthed fort in 1998. God quickly expanded the vision from simply Praise and worship, to incorporate spoken words, poetry, conferences, workshops, retreats, writing, songs, books, preaching, and proclaiming the written and spoken Word of God. Founded and sanctioned by the Holy Spirit, God's Anointed Ministries began sweeping the communities in Dallas, TX.
From it's humble beginnings at marriage retreats, weddings, gospel concerts, store-fronts to mega-churches, Civic centers to school auditoriums, street corners to banquet halls, God's Anointed Ministries has had its share of ministry.
God decided to pour His Spirit upon two willing vessels, and from that time forward He's been driving the ministry forward into deeper depths and higher heights. "The Spirit of the Lord is upon us because He has anointed us to…" write songs, poetry, books, do praise and worship, expound on the Word of God, preach the Gospel,proclaim the prophetic word of God, transform lives, loose the chains of captivity, mend the brokenness, heal the wounded, encourage the weary, and most importantly show the lost the way to Jesus Christ.
Our Mission
To proclaim the acceptable year of the Lord through every avenue and gift He has equipped the both of us with. To honor God the Father first through our worship, to meet the needs of others through the ministry of love and compassion, to strengthen and build up our fellow brethren through prayer and fellowship, to spread the Gospel of Jesus Christ through real evangelism, and to make disciples of men through empowerment.
We must reach this generation through tactics best suited for Our victory. We will expand the borders and limits of religion to enlarge the Kingdom of Jesus Christ by delivering the Gospel through song, poetry, devotionals, books, conferences, retreats, sermons, and anything else God decides to add. We will never compromise our message, but will always be Spirit-led and Godly-driven to maintain effectiveness in every approach. We will claim those counted as lost, revive those counted as dead, and empower those counted as nobodies to be true laborers in God's vineyard. We will show God's presence through the anointing He's given us, share God's power through impacting lives as He allows us to apply balm to their wounds, and witness His manifestation through the changed lives produced through His Spirit. For we know and believe this truth, it is the anointing of God that destroys the yoke! Healing, hope, and holiness…
Our Vision
The vision for God's Anointed Ministries grew out of a deep desire to see
God's people made whole in their personal lives and their spiritual lives. Thus we desire to see healing, hope, and holiness.
Our Mandate
Our mandate is given by the Lord Jesus Christ as he commands us to "Go ye into all the world, and preach the gospel to every creature." (Mark 16:15)
We have also been commissioned to "Go ye therefore and teach all nations, baptizing them in the name of the Father, and of the Son, and of the Holy Ghost: Teaching them to observe all things whatsoever I have commended you…" (Matt. 28:19-20)
Our Message
Our message is based on the True and Living Word of God (Holy Bible) and its teachings and our ministry is motivated by the grace, mercy, compassion and love of God our Father.
Our Goal
The goal of God's Anointed Ministries is to effectively minister to the needs of the whole person with power, compassion, and love.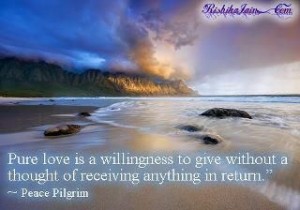 God's Anointed Ministries
P.O Box 1101
Desoto, Texas 75123-1101