T.K.O.
Timely Kingdom Objectives Apostles & Prophets
(Apostolic/Prophetic Ministry)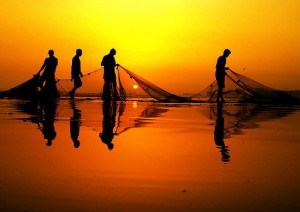 God's Anointed Ministries has launched its Timely Kingdom Objectives(T.K.O.) Apostles and Prophets Team, which is the apostolic and prophetic voice of God's Anointed Ministries, it houses our prophetic and apostolic conferences and specialized products. We at G.A.M., believe in the apostolic, prophecy, deliverance, healing, through the Word of God, and we feel that there is a MANDATE from God at this appointed time, to ACTIVATE, EQUIP, INSTRUCT, ALIGN, and DISPATCH the Body of Christ. Come worship with us and get in the presences of God, as His glory falls.
Apostolic and Prophetic Ministry Mission statement
Timely Kingdom Objectives Apostolic and Prophetic Ministries are a World Class Ministry operating in the 5-fold ministry gifts with a Kingdom Agenda, Mandate, and Assignment. This ministry exist to empower, equip, ignite and release Kingdom Ambassadors into their God given Destiny and Ministry. This is done by exalting the name of our Lord Jesus Christ to the uttermost parts of the earth. In a Spirit of excellence, we will accomplish this by all means available to the New Testament Church in accordance with the Holy Scriptures of God. With love and a servant's heart being our motivation, we will train, educate, and equip a supernatural generation to reach all nations, kindred's, people and tongues, through a full range of multi-media presentations, conferences, crusades, seminars, meetings, and practical applications of the expressed Word of God. In short, IT IS ALL ABOUT JESUS AND HIS KINGDOM AGENDA!!! It's not about us!!!!
Vision
The Vision of Timely Kingdom Objectives Apostolic and Prophetic Ministries is to raise up a Chosen Generation, a Royal Priesthood, a Holy Nation, a peculiar people; that ye should shew forth the praises of Him who hath called you out of darkness into His marvelous light. (1Peter 2:9)
Purpose
Our purpose at Timely Kingdom Objectives Apostolic and Prophetic Ministries is to glorify God; proclaim the Leadership, power, dominion, and authority of Jesus Christ our Messiah; Communicate His love and live out the word of God in every sphere of influence given to us, whereby the presence and exousia of His Kingdom is witnessed throughout the world at large.
G.A.M. Statement of Beliefs
1. We believe the Bible in its entirety to be the Inspired Word of God and the infallible rule of faith and conduct
2. We believe in God, who Manifest himself in three persons, Father, Son and Holy Spirit, creator of all things
3. We believe that man originally was created a perfect being, until man through the voluntary transgression of Gods law fell into sin and lost Gods glory[Romans.3:23, Romans 12:21]
4. We believe through the vicarious work of Jesus Christ on the cross and His resurrection, a sinner can lay claim of salvation through sincere repentance and faith.
5. We believe in water baptism, as commanded by Jesus Christ in [Matthew 28:20].
6. We believe in the Lords Supper as a symbol, expressing our sharing the divine nature of our Lord Jesus Christ [1 Corinthians 11:23-31].
7. We believe in the Holy Spirit baptism as distinct from the new birth, with the evidence of speaking in tongues. This experience is the gateway to the gifts of the Holy Spirit [Acts 2:1-3, 1 Corinthians 12:1-11].
8. We believe in the resurrection of the dead, through Jesus Christ the eternal happiness of the saved, and the eternal punishment of the lost.
9. We believe in the physical second coming of Jesus Christ for the salvation of national Israel, and the millennial reign of Christ on earth [2Thess I:17, Revelation 19 :11-14, Romans 11:26-27, Revelation 20:1-7].
10. We believe in divine healing as part of the redemptive work done by Jesus Christ on the cross. [1 Peter 2:24, Isaiah 53:4-5].
11. We believe heaven is the glorious habitation of living God and the eternal home of born-again believers [John 14:2, Revelation 7:15-17]
12. We believe hell is a place of darkness, deepest sorrow, and unquenchable fire, prepared for Satan and his angels, those who refused the offer of salvation through Jesus Christ alone.[Matthew 13:41-42, Revelation 10:10–15].
13. We believe in evangelism as a means of extending the kingdom of God here on earth. [Mark 16:15].
14. We believe in tithe and offering as ordained by God to sustain his work and maintain Gods ministers. [Malachi 3:10 -12]
15. We believe in the apostolic mandate and alignment for the kingdom of God according to the Word of God [1 Corinthians 12:28]
16. We believe in the Five fold ministry gifts as ordained by God to establish and keep order in, and govern the church according to [Ephesians 4:11]
WHO CAN JOIN: TKO Apostolic and Prophetic Ministry… They must meet the FOLLOWING CRITERIA
You attend a church and have pastoral covering.
You have a heart to pray and sense a release from the Lord to pray for this ministry.
You have clean hands and a pure heart.
You are living free from all offense, unforgiveness and bitterness.
You desire to see His Kingdom come and His will be done.
~JOIN TODAY ~
Contact us: gam@godsanointedministries.com
Timely Kingdom Objectives
P.O Box 1101
Desoto, Texas 75123-1101
"Continue earnestly in prayer, being vigilant in it with thanksgiving." ~ Colossians 4:2
We are asking you to prayerfully consider becoming part of this prayer network to see His Kingdom come and His will done in the earth.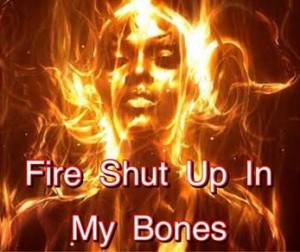 Complete The TKO (Apostles and Prophets) Contact Us Form:
TKO Apostolic and Prophetic Ministry BLESSINGS
We believe that when you become a prayer partner with TKO Intercessory Prayer Ministries in taking the Kingdom message to the nations, the anointing, covering, blessings and fruit that God gives the ministry become yours also. Through your prayers, you can become an integral part of everything that God is doing through the ministry and receive the same reward—you become a joint partner in advancing God's Kingdom through everything we do!
The Priestly Blessing
"The Lord bless you and keep you; the Lord make his face shine on you and be gracious to you; the Lord turn his face toward you and give you peace." Numbers 6:24-27(NIV)
JOIN TODAY
Just send us an e-mail at: Contact us: gam@godsanointedministiries.com
Timely Kingdom Objectives
P.O Box 1101
Desoto, Texas 75123-1101
With the power of the Holy Spirit, we will see the portals of Heaven open up and Salvation, Deliverance, Healings, Miracles, Signs and Wonders take place throughout the Nations of the World. "
"We look forward to seeing the Kingdom of God advance, because of your obedience in joining with TKO Intercessory Prayer Ministry. Together we will take back what is rightfully ours in Christ Jesus."
"We are going to prepare the Regions and Territories in the Nations of the world, for the last day move of the Spirit of God!" Taking the kingdom back by FORCE!
In His Extravagant Love,
Pastors Rufus & Glenda Fields
Meet the "Visionaries"
"The Remnant"